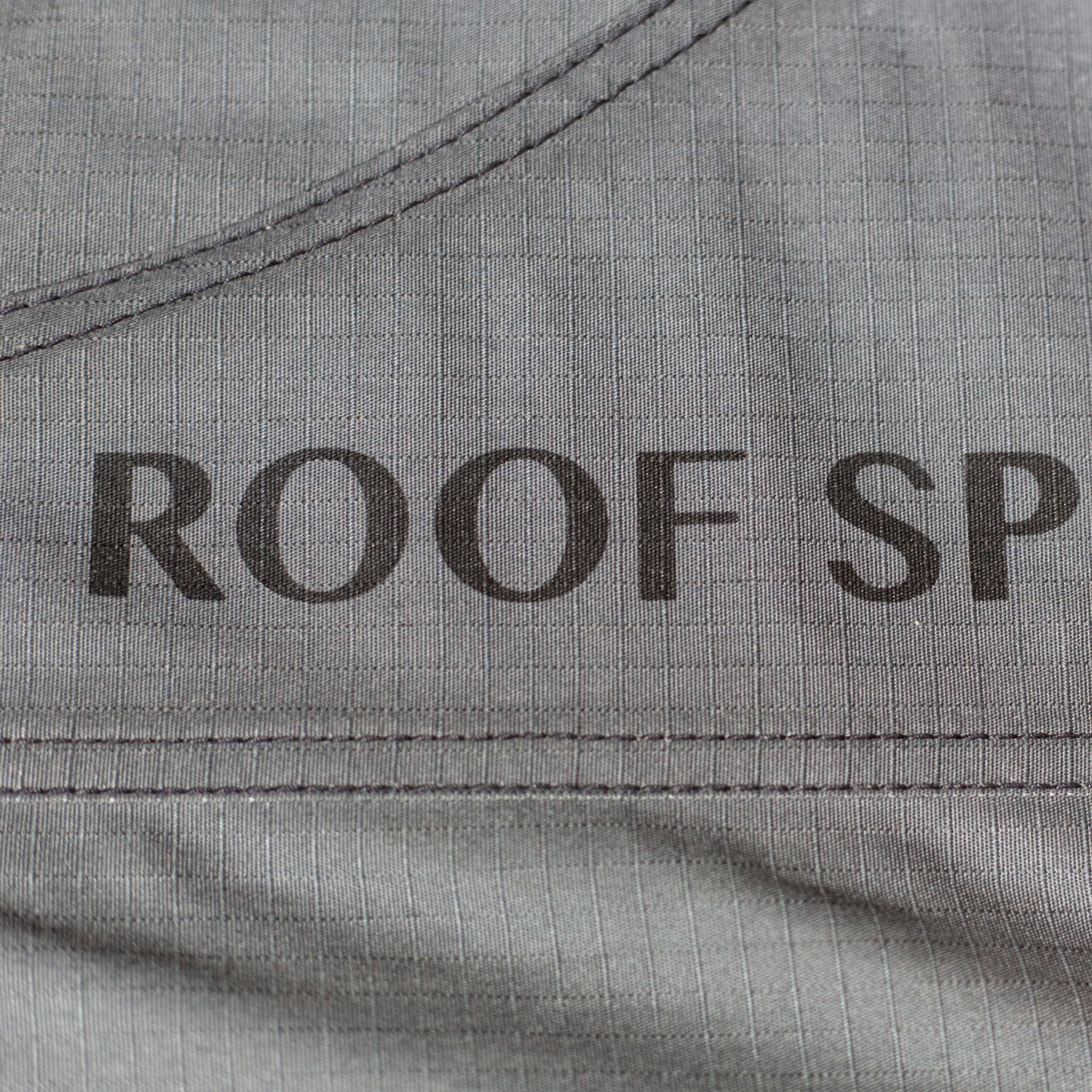 TENT FABRIC
For the Roof Space 2 we use a polycotton ripstop fabric (65% polyester, 35% cotton) of the highest quality with 320 g/m² and a water column of 3000 mm.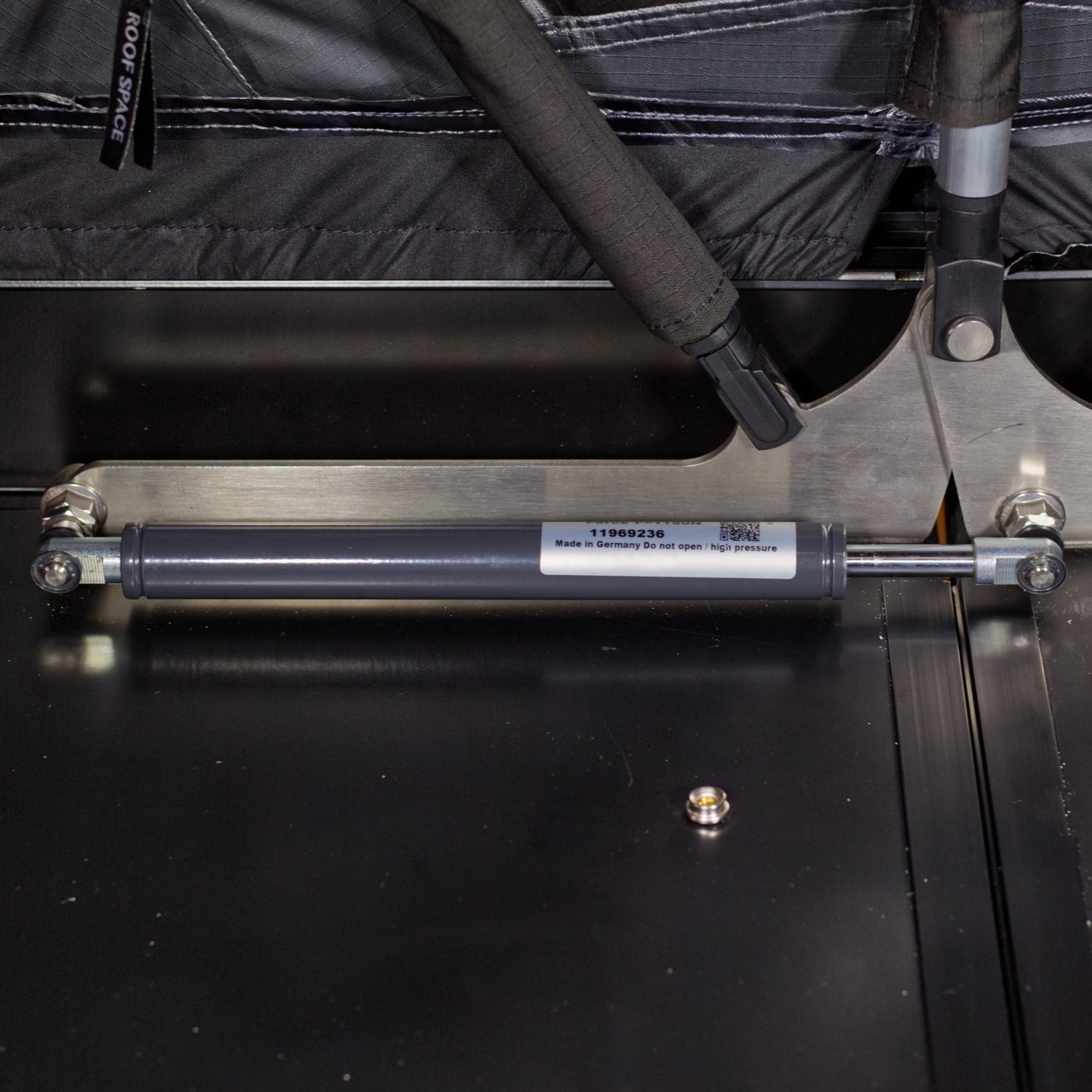 GAS SPRING
The use of a gas spring is an absolute innovation in the field of folding roof tents. It enables semi-automatic assembly and dismantling.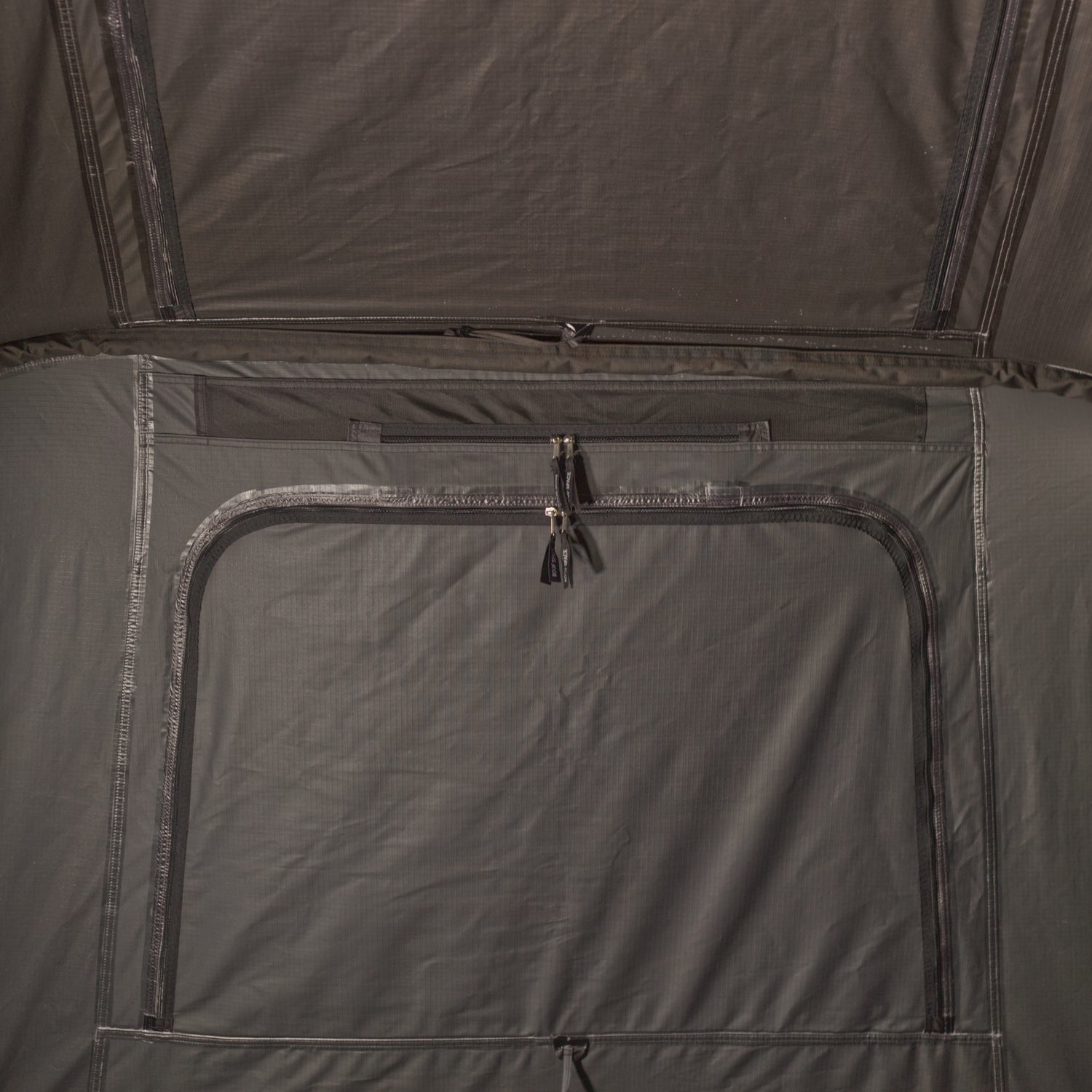 PANORAMIC WINDOW
Thanks to the large blackout panoramic windows, the Roof Space 2 can be transformed from bright daylight into pitch black night.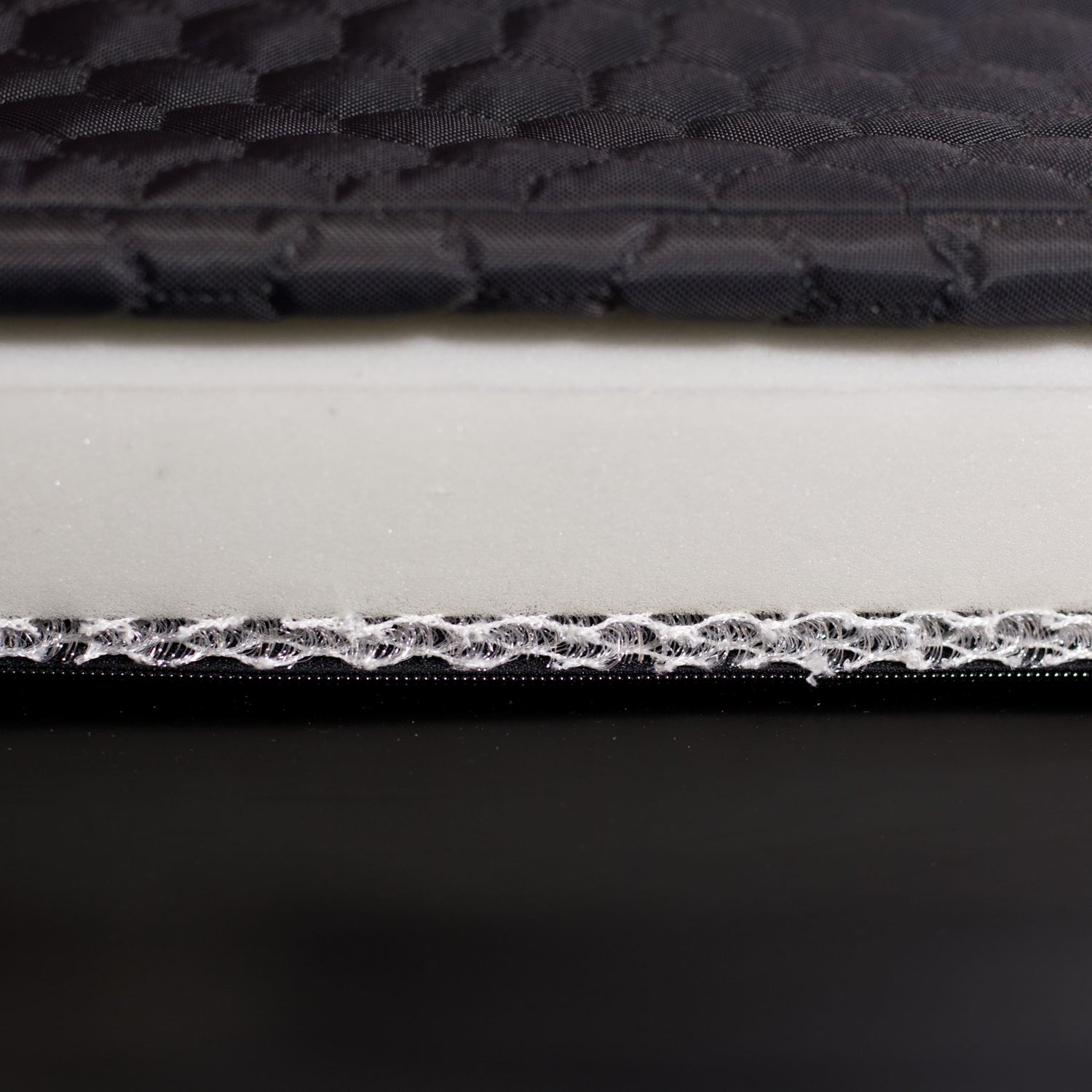 MESH AND MATTRESS
The Roof Space 2 comes standard with a highly comfortable 5 cm TPU foam mattress and a 1 cm anti-condensation mesh in a washable quilted cover - perfect sleep guaranteed.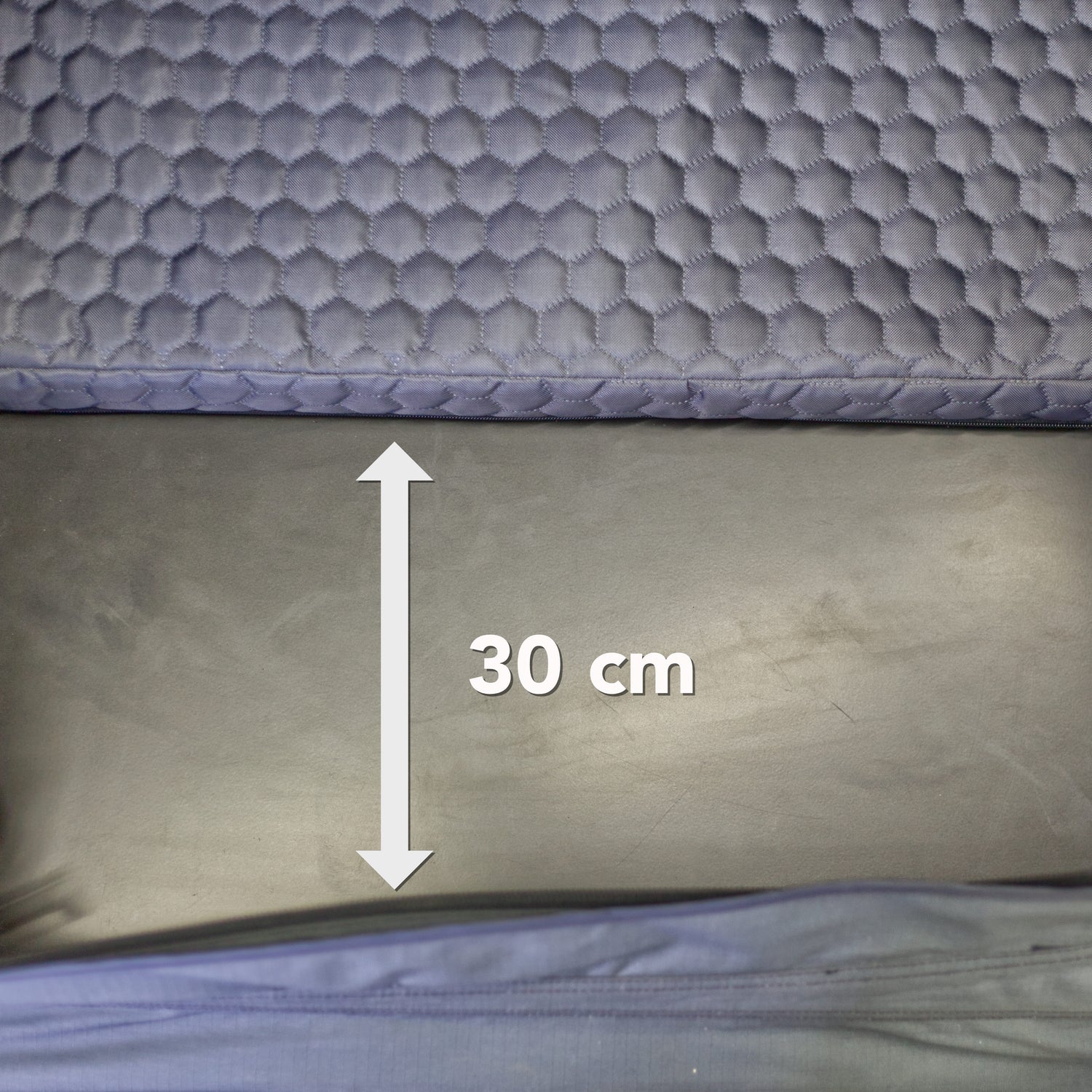 SPACE AT THE END OF MATTRESS
30 cm of free space at the end of mattress allows you to place backpacks, shoes, etc. or expand the lying area with a partial mattress, so that even tall people have enough space.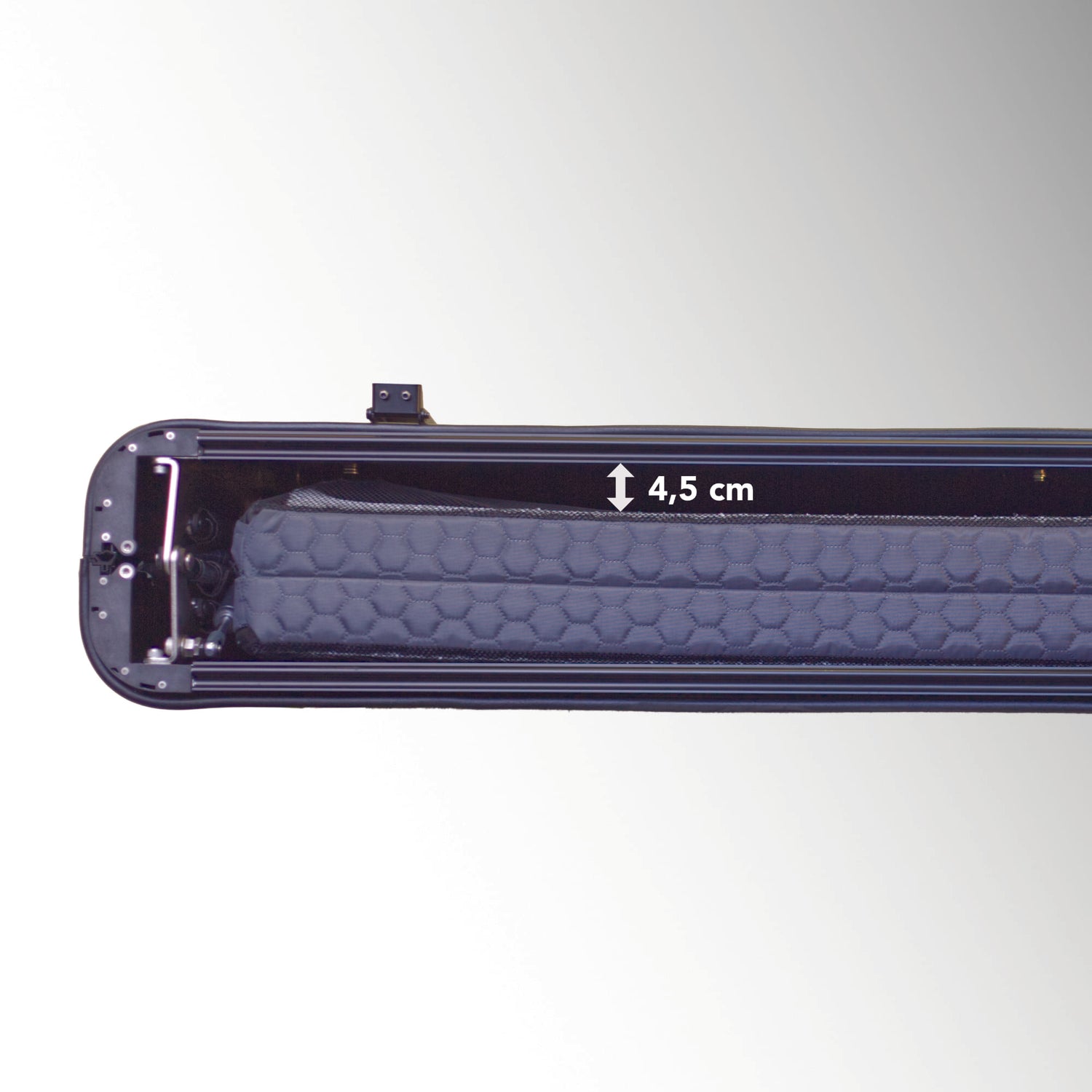 SPACE IN THE CASE
4.5 cm of additional space allows you to leave your sleeping bag and pillow in your case when packing - making it easy and quick to leave your campspot.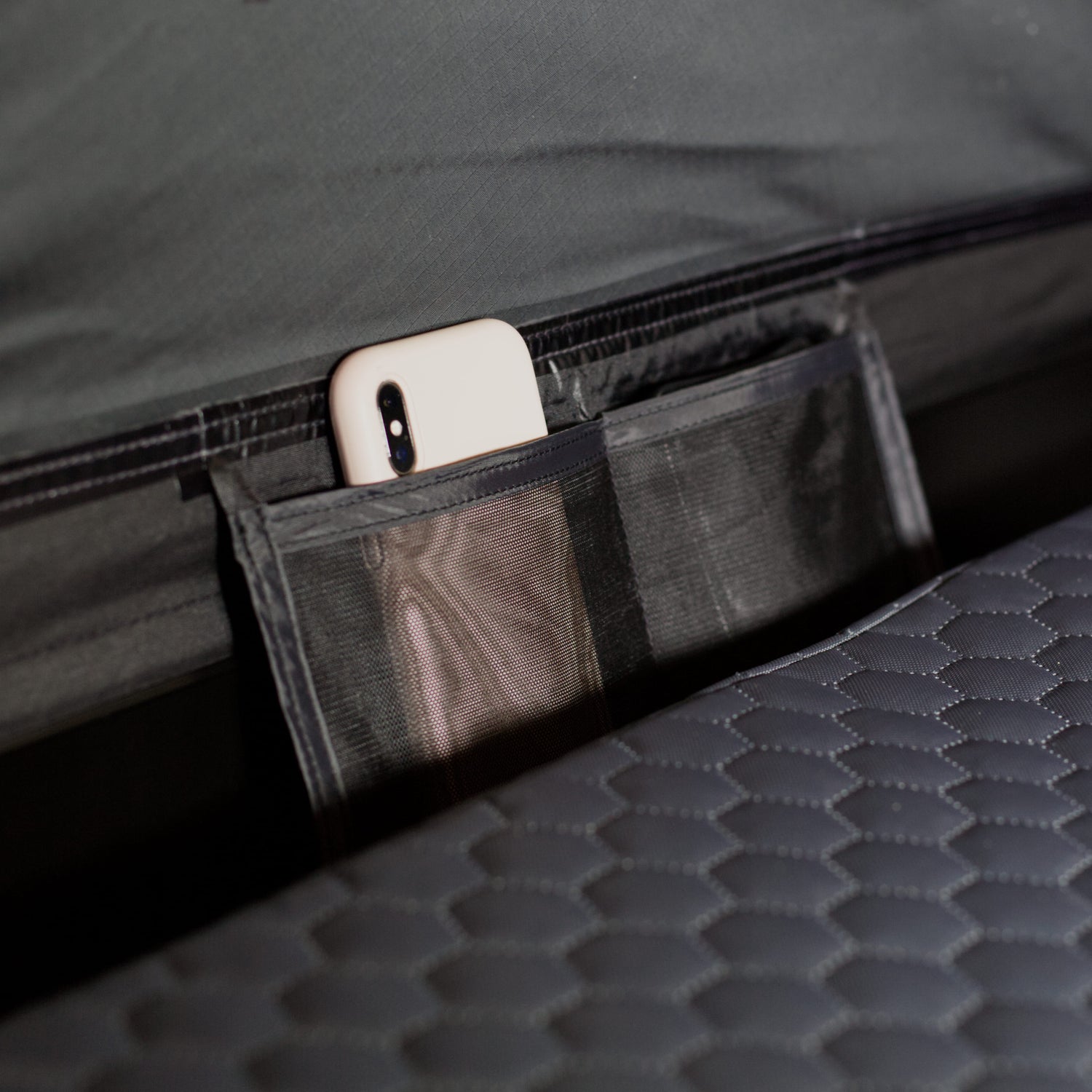 BAGS
On both sides of the mattress of the Roof Space 2 there are practical pockets for storing cell phones, wallets, keys, etc., so that there is no chaos.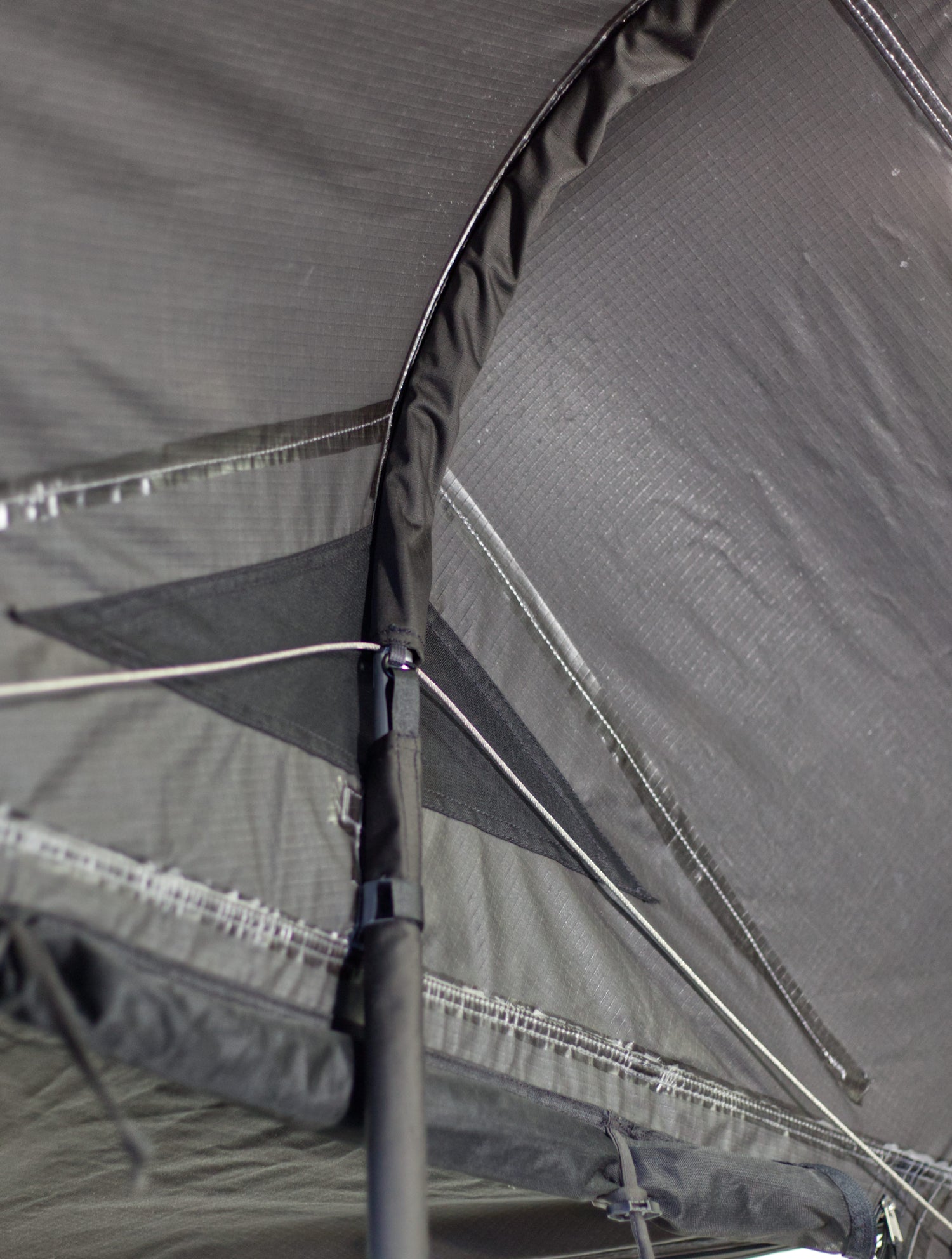 POLE COVER
The pre-installed pole covers cushion the aluminum poles in the interior and ensure a pleasant feeling of space - but can be quickly removed if necessary using simple velcro fasteners.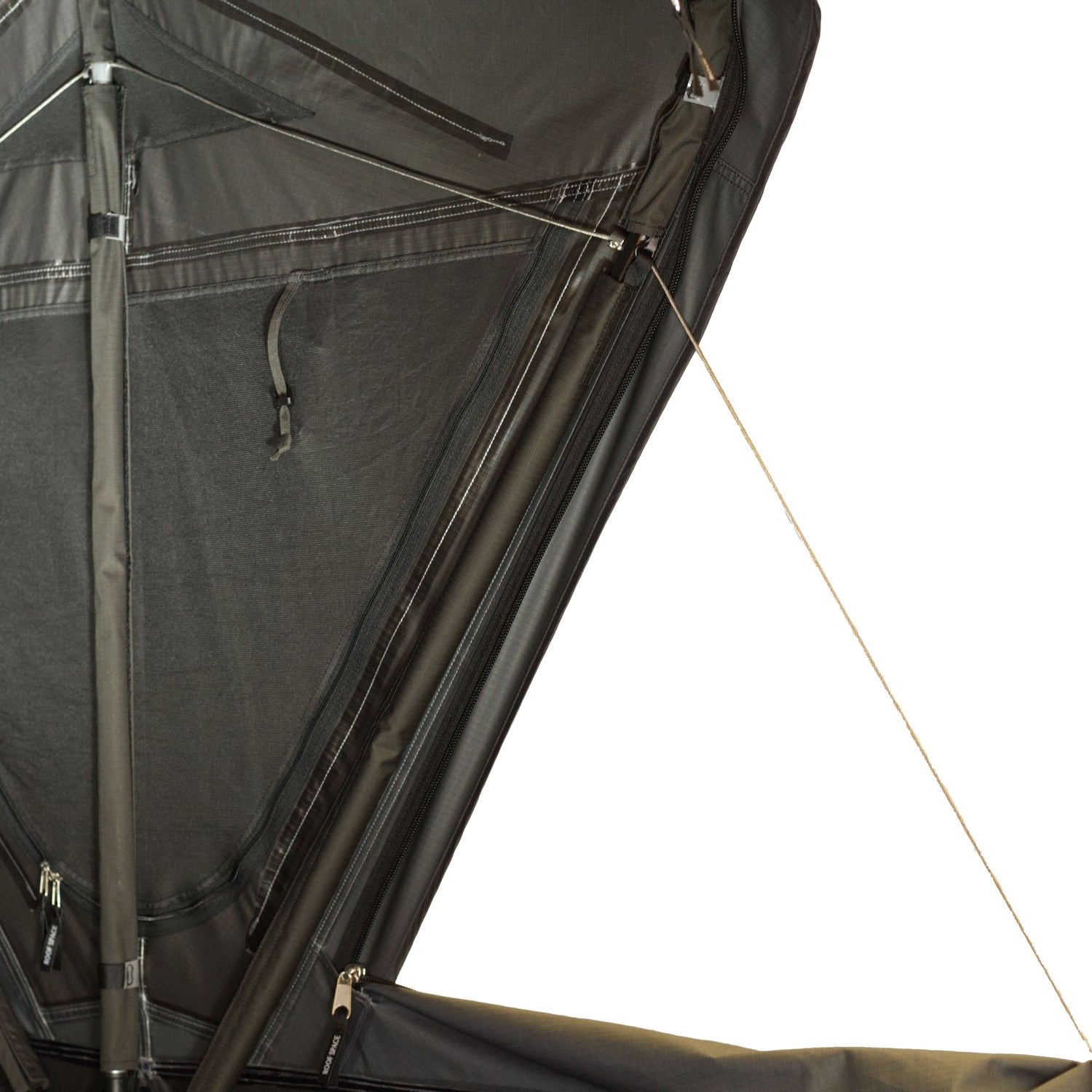 STEEL CABLE
By using a steel cable in the suspension bridge principle, the Roof Space 2 achieves unprecedented stability and is the first roof tent with a redundant stability system.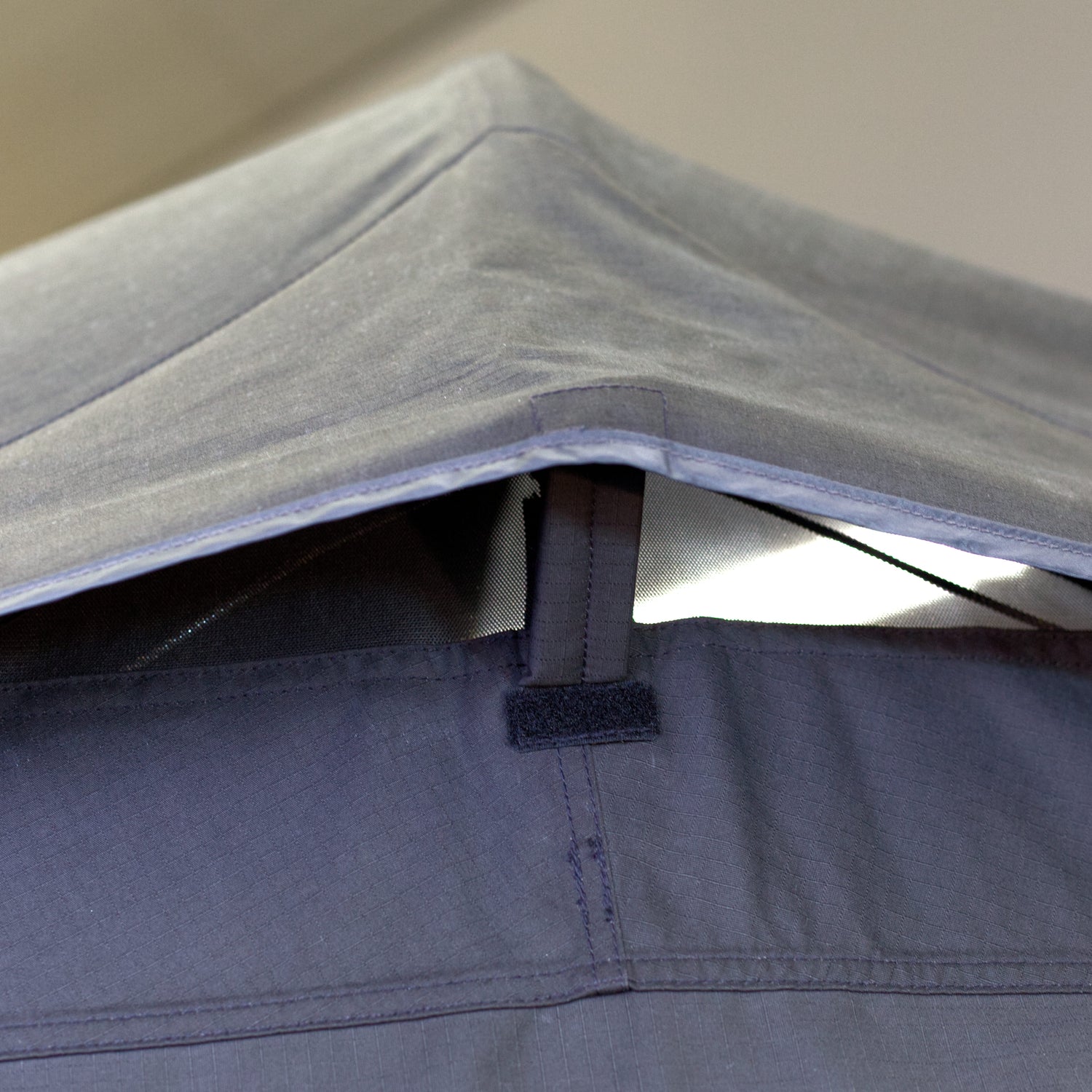 VENTILATION
The stable velcro stands on all sides, protected by a mosquito net and easily closable, ensure optimal air circulation and ventilation in the tent.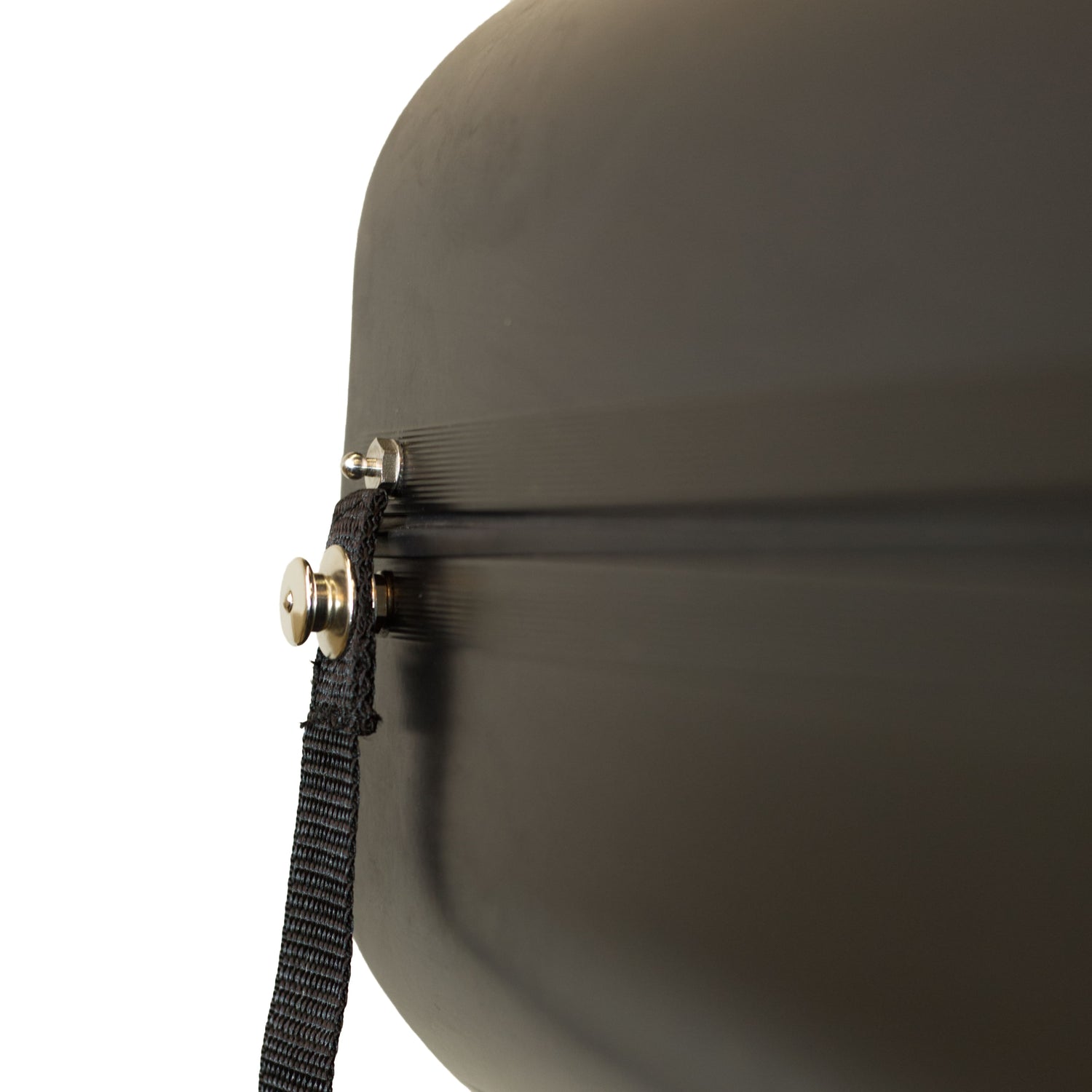 SNAP BUTTONS
The robust and easy-to-use snap buttons enable easy assembly and dismantling even on large cars. They also act as holders for accessories such as shoe bags.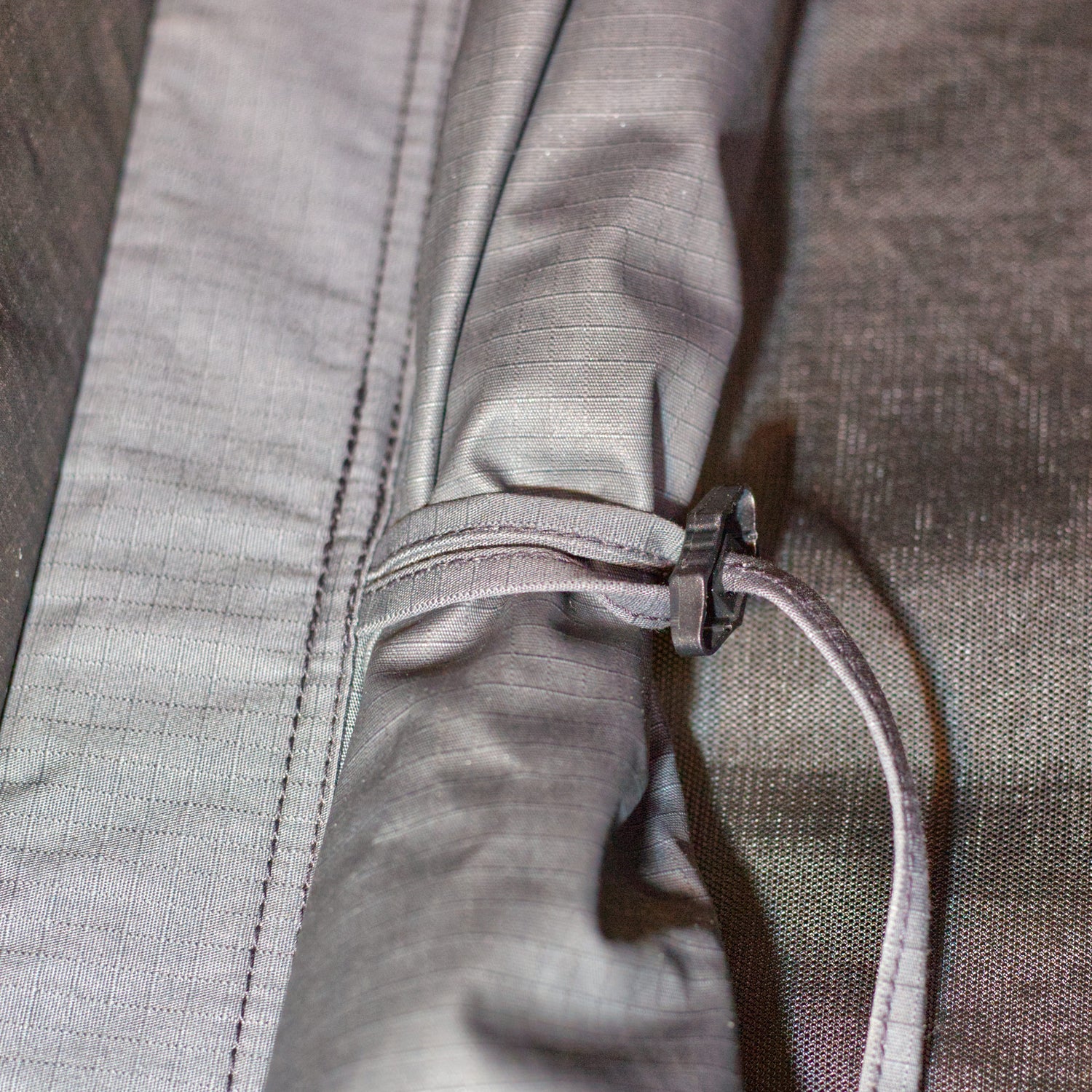 WINDOWS
Thanks to stable and flexible buttons attached to all openings of the Roof Space 2, windows and doors can be rolled up and fixed as desired.